HiPeac conference postponed to 19-21 June, 2022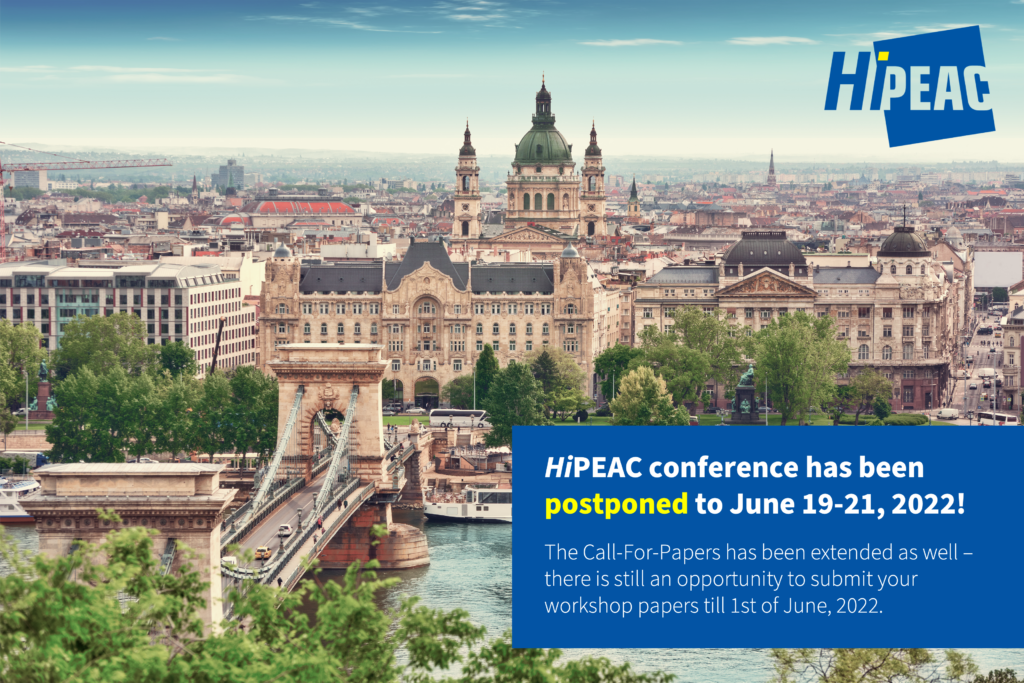 The HiPEAC conference has been postpone to 19-21 of June, 2022, when it will be held on-site in Budapest, Hungary!

There is still an opportunity to submit the papers to the conference. FRACTAL is co-organizing a 3-days workshop with SELENE project, the main focus of which will be on dependability aspects of cyber-physical systems. On HiPEAC, there will be three workshops that are related to FRACTAL project and might be interesting for possible paper submissions. Here are the links to each of the workshops detailed descriptions, as well as other useful links and paper submission instructions. 
Call-For-Papers Information
HiPEAC instructions for workshop participation